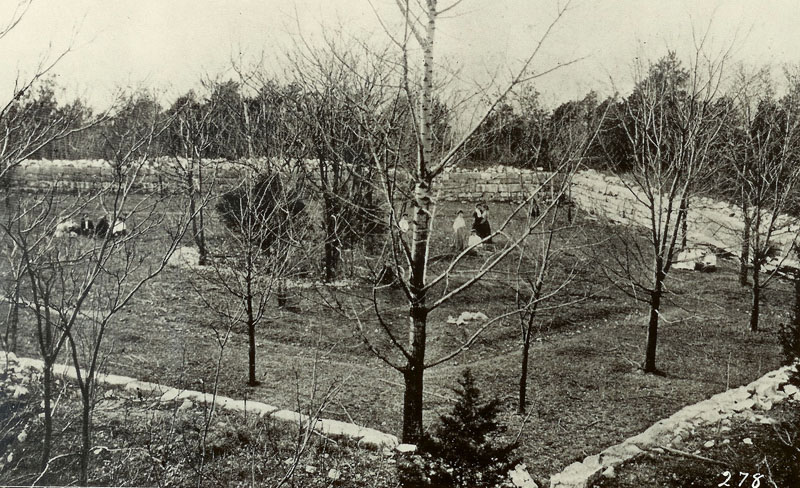 Fort at Bowling Green (Western Kentucky University)
Chief of Bureau of War.
BOWLING GREEN, KY., October 4, 1861.
Honorable W. L. UNDERWOOD.
SIR: I write this note at the instance of Governor J. L. Helm, who tells me that you desire an assurance that your civil rights and personal liberty shall be guaranteed from any interference of troops under my command. Such a guaranty is not necessary, because I have heretofore had the pleasure of assuring you that you should suffer no molestation from the troops under my command and because it is not the policy of the Confederate Government to imitate the acts of inhumanity so uniformly practiced by the authorities of the United States Government. Since, however, you desire some further assurance I now have the pleasure of saying to you that as far as my authority can be exercised you will be protected by the Confederate forces in all the rights of any other freeman as long as you choose to remain at home on terms analogous to those on which Governor Helm is permitted to return to his home.
I am, sir, very respectfully, your obedient servant,
S. B. BUCKNER,
Brigadier-General, Commanding.
Official Records Series II, Vol. 3, Part 1, Page 725
Underwood was a Union man who had served as a representative to Congress from Kentucky before the war. Although Buckner cheerfully assured Underwood of his personal liberty, this did not mean Underwood did not suffer inconveniences. His daughter Jessi wrote and later published a diary of events at the family farm and home "Mont Air" outside Bowling Green. Mont Air was located on high ground occupied by Confederate forces and soldiers who came and went at all hours through the house. A small cabin was destroyed during construction of a fort and a small grove of trees felled for wood. Underwood's daughter's diary mentions no ill treatment, but she was a woman of little humor and took any pro-Southern remarks as great affronts. After Union forces retook Bowling Green, Underwood applied for a position with the administration, and was made counsel to Glasgow. He and his family spent the remainder of the war in Europe. Underwood practiced law in Kentucky after the war, but his career ended after a stroke in 1868.