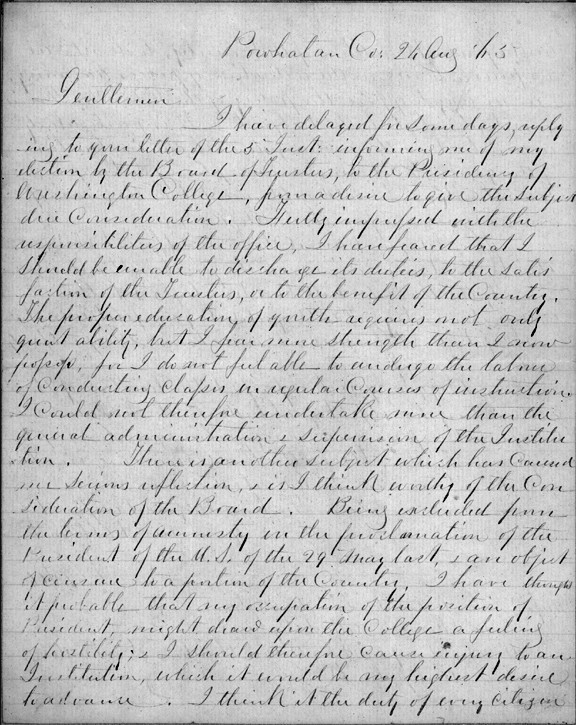 Lee's Resignation Letter
HEADQUARTERS
Richmond, Va., April 23, 1861.
General Orders, No. 1.
In obedience to orders from his excellency John Letcher, governor of the State, Maj. Gen. Robert E. Lee assumes command of the military of naval forces of Virginia.
R.E. LEE,
Major-General
Lee, 54, graduated 2nd in a class of 46 from the U.S. Military Academy in 1829. At this point, Lee commanded only Virginia State troops.