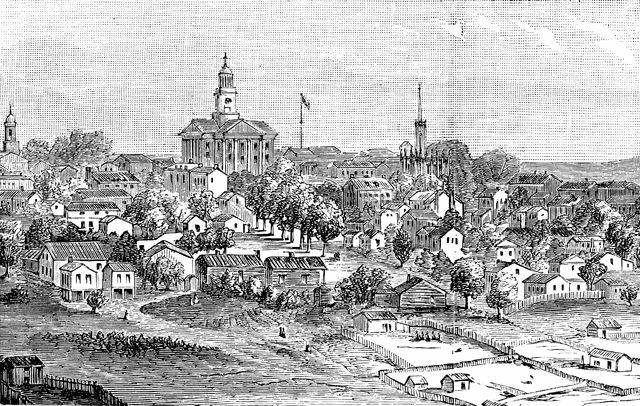 Vicksburg (et

c.usf.edu)
WAR DEPARTMENT, C. S. A., Richmond, Va., April 6, 1863.
General R. E. LEE,
Commanding, &c.:
SIR: General Johnston telegraphs that a division from Memphis is understood to be on the way to re-enforce Rosecrans. He apprehends, too, that Burnside's forces, in large measure, have a similar destination. It is, of course, very important to re-enforce General Bragg's army; but the Department, after anxiously surveying all the resources at command, is unable to find troops at its disposal for that end, unless they can safely be sent from the forces in this department. If two or three brigades, say of Pickett's division, to be united with another that may be possibly made up from General Samuel Jones' command, could be spared, they would be an encouraging re-enforcement to the Army of the West.
It would seem natural that when so large a portion of the troops meant to be guarded against here, as Burnside's division from Newport News, have been withdrawn to the west, they should be met there by a withdrawal of at least a part of our defensive reserves here. I know, however, that your army is largely outnumbered by the enemy in your front, and that it is not unlikely that a movement against you may be made at an early day. I am, therefore, unwilling to send beyond your command any portion even of the forces here without your counsel and approval. I should ask, therefore, your consideration of the subject and the result of your reflections at your earliest convenience.
With high esteem, very respectfully, yours,
J. A. SEDDON,
Secretary of War.
Official Records, Series I., Vol. 25, Part 2, Page 708-709.
Lee had placed himself in a good position with Jefferson Davis by keeping him fully informed on the situation faced by his army and consulting on major decisions. When Secretary of War Seddon approaches Lee about sending troops to Johnston, it is then in a more deferential manner than if Lee had been less adept politically. The choice would belong to Lee.