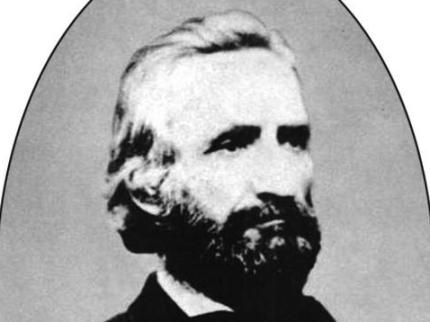 Lucious Northrop (NPS.gov)
SUBSISTENCE DEPARTMENT,
OFFICE COMMISSARY-GENERAL OF SUBSISTENCE, C. S. A.,
Richmond, Va.,
July 23, 1863
.
General R. E. LEE,
Commanding Army of Northern Virginia:
GENERAL: As preliminary to the present letter, I inclose for your perusal a copy* of one written to Colonel Cole, when the ration of salt meat was, at your repeated instance, reduced to one-half pound, the Secretary of War having refused to fix decidedly on the quarter pound, as I urged. My last conversation with you respecting subsistence stores terminated by your stating substantially that the respensibility in that direction did not rest on you. There is, in my judgment, no isolating of responsibility in any of the machinery of war as a means of defense where loss of parts of territory within which supplies alone can be got diminishes chances of supply and increases difficulties. While I do not feel troubled by any responsibility except that in foro conscientia, I cannot satisfy myself therein without the above statement, and letting a man, whose views were so influential in preventing what I believed necessary, understand my present views of the situation of his army in respect to the changes of continued subsistence on the scale now existing. General Bragg's army since leaving Kentucky has draw its supplies chiefly from the reserves of Atlanta. These drafts have been of such magnitude that there is of bacon but a small amount left, about 1,800,000 pounds; there is but about 500,000 pounds here. It is quite certain that want awaits both armies, even on the supposition that our efforts to import form England are far more successful than heretofore. Not one of the contract to import form the North has been fruitful. A short time ago, failing to obtain from the Secretary of War authority to reduce the ration to one-quarter pound, I got his agreement to place the ration at one-third of a pound when not in actual movemetn, allowing one-half pound when at hard labor or on the march. I shall urge him now to make a further reduction of the one-third to one-fourth and the one-half to one-third. I write to inform you of the actual circumstances and those impending, and propose for your consideration the propriety of keeping your army on the most rigid construction of this rule.
I am, general, very respectfully, your obedient servant,
L. B. NORTHROP,
Commissary-General of Subsistence.
*Not Found
Official Records, Series I., Vol. 52, Part 1, Page 738.
Northrup was the very definition of a petty functionary. Realize this is a Colonel writing to the General in command of the most powerful army of the Confederacy and you get a sense of why he was characterized as "peevish, obstinate, condescending, and fault-finding" by one of his critics. His one ace card was his relationship with Jefferson Davis. He was inept at his job, unfeeling toward the soldiers he was charged with subsisting, and imperious and tone deaf in relationships. Davis' refusal to remove him lead to the Confederate Congress passing bills for his removal (in 1865) and he was arrested at wars end for his failure to provide adequate food to Union prisoners.