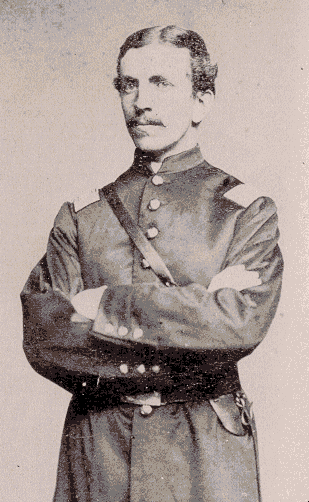 Colonel Charles Lowell
DECEMBER 13, 1863
- Affair at Germantown, Va.
Report of Colonel Charles R. Lowell, jr., Second Massachusetts Cavalry.
Vienna, Va.,
December 13, 1863.
COLONEL: I have the honor to report that the dismounted party set out some days since returned today, after scouting in the direction of Dranesville. They report everything quiet in that vicinity. Mosby, after attacking the picket post at Lewinsville, went up through Dranesville. They reported there that they had been whipped and 3 of their men badly wounded.
This morning at about 3 o'clock the picket at Germantown were surprised by a party of guerrillas, dismounted, some 20 strong. They crawled up and shot (without any warning), mortally wounding 2 men and capturing 5 horses and their equipments.
Very respectfully, your obedient servant,
C. R. Lowell, jr.,
Colonel.
Lieutenant-Colonel J. H. Taylor,
Chief of Staff, and Assistant Adjutant-General.
_______________
Official Records, Series I., Vol. 29, Part 1, Page 977.
Lowell was Mosby's counterpart, Harvard educated, and not given the notice history records Mosby. Mosby regarded Lowell as a gentleman, Lowell did not share the disdain of Mosby many in the north did. But there was considerable tension in the lower level's of Lowell's command as there was no time to rest while on picket duty as Mosby's men were liable to attack at short notice and considerable aggression. The toll they took in plunder and Union casualties was no where near the psychological toll exacted by the raiders.