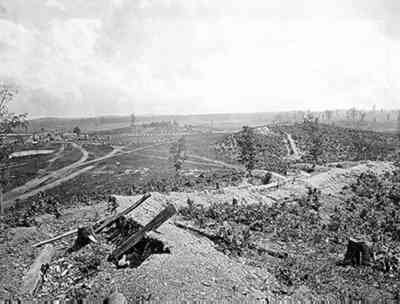 Defenses Near Dalton, Georgia
RICHMOND,
December 5, 1863.
General R. E. LEE,
Orange Court-House:
Could you consistently go to Dalton, as heretofore explained?
JEFFERSON DAVIS.
Official Records, Series I., Vol. 29, Part 2, Page 861.
Davis wanted Lee to go to Dalton to sort out Army of Tennessee after Bragg's resignation was accepted and Hardee was reluctant to assume temporary command. As Lee would point out in response two days later, it only made sense for him to go to Georgia if he were to take permanent charge there, and he had no suitable replacement for himself if he did.