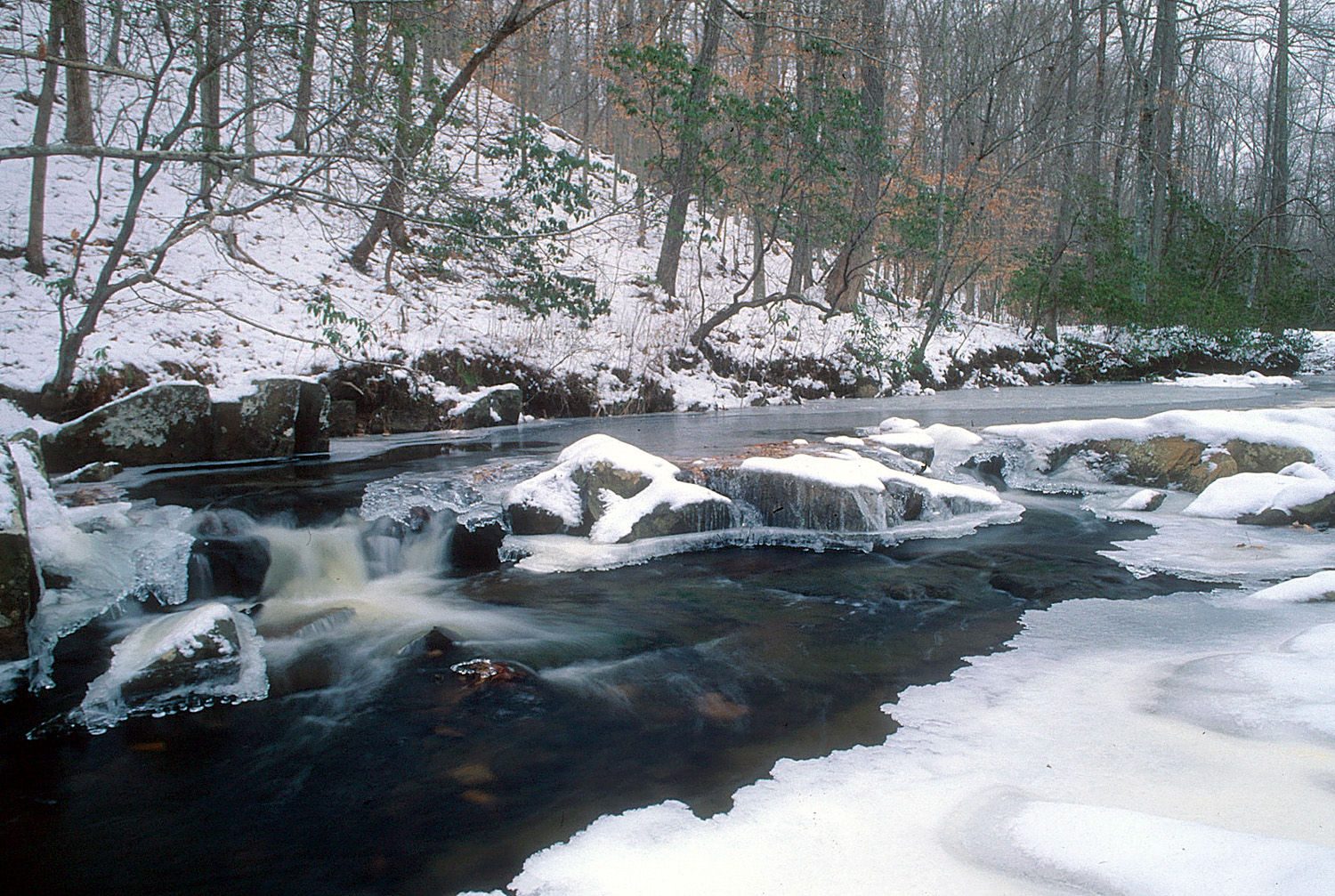 Quantico Creek, Prince William Forest, Near Dumfries (NPS)
MARCH 15, 1863.-Affair near Dumfries, Va.
Numbers 1. Report of Brigadier General Alfred Pleasonton, U. S. Army, commanding Cavalry Division.
HDQRS. FIFTH CAVALRY DIV., ARMY OF THE POTOMAC,
The patrol of the Eighth Illinois was captured at night between Dumfries and Occoquan. Lieutenant-Colonel Clendenin had written orders not to send a less number that a platoon on this patrol. He will be arrested and charges preferred accordingly.
It is recommended taht the rebel partisans and bushwhackers be cleared out from the vicinity of Occoquan and Brensville by a command from this division. One brigade and a couple of Guns would be sufficient. it is reported the enemy have one or two guns at Brentsville.
[A. PLEASONTON.]
Brigadier General S. WILLIAMS,
Assistant Adjutant-General.
Official Records, Series I., Vol. 25, Part 1, Page 45.
The "bushwackers" were a mix of irregular forces, Mosby's men, and locals who could join up on short notice to harass the occupying army. The problems encountered by Pleasanton's command would not be out of place from the Romans to the British Army during the Revolution to modern day Iraq and Afghanistan. Taking territory is often easier than holding the acquisition.