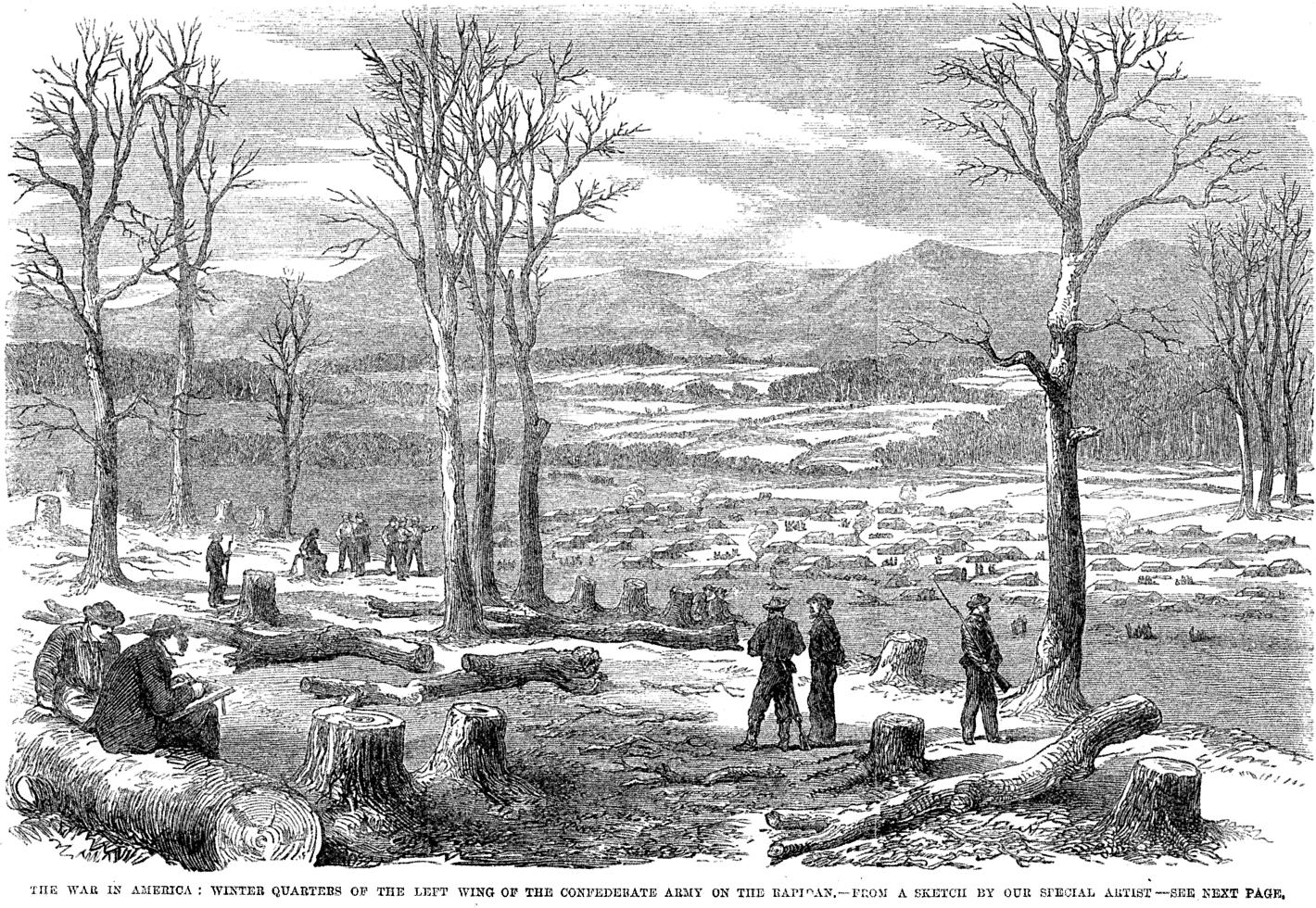 Confederate Quarters on Rapidan (Illustrated London News)
HEADQUARTERS ARMY OF THE POTOMAC,
September 27, 1863
-7 p. m. (Received 8 p. m.)
Major General H. W. HALLECK,
General-in-Chief:
Two deserters came in yesterday, one last evening. When they left A. P. Hill's corps was in position behind the Rapidan. One of the deserters belonged to Mahone's brigade, Anderson's division, Hill's corps. I will apprise you of the earliest intelligence of any further detachment by Lee, and will make every effort to ascertain it at the earliest moment.
GEO. G. MEADE,
Major-General.
Official Records, Series I., Vol. 29, Part 2, Page 224.
The concern at this point was not just with Lee's Army, but with the possibility it was sending more troops west to combine for another blow at the western portion of the Union Army. It is probable the detachment of Longstreet actually had the effect of making Meade believe Lee's Army was bigger than it was, else how could so many men be sent safely west. It is interesting to consider after what is often thought of as a turning point victory by the Union Army at Gettysburg that nearly three months later the Army of Potomac was not in condition to undertake a forward movement against an obviously diminished Army of Northern Virginia.